Healthy Stir-Fry Vegetables
Nothing beats a yummy stir-fry recipe. Period. 
I know it, you know it, we all know it. It's the perfect way to get in a lot of veggies without sacrificing any flavor. 
I will even take this a step further and say that this is the perfect dorm room stir-fry recipe because it more than half of the ingredients are veggies you can keep in your pantry!
However, when it comes to canned food it's important to view the nutritional information on the back and take note of the sodium content, which is something manufacturers easily slip into canned goods to preserve their food, however it isn't necessary in such large amounts. 
I paired this recipe with some pan-fried tofu (recipe coming soon!) and put it over a bed of quinoa. Before you make it though….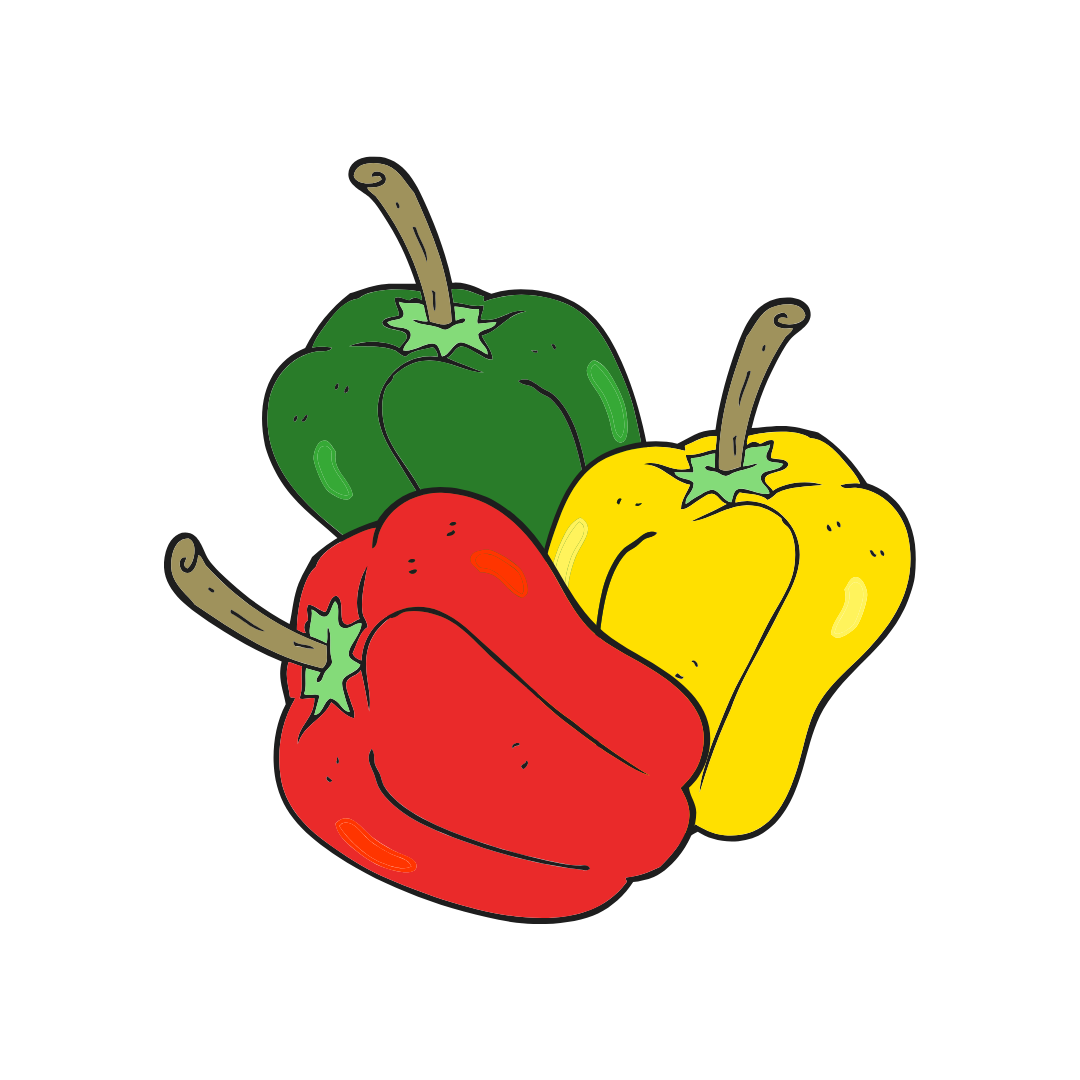 Vitamin C
Bell peppers, like oranges, contain Vitamin C, a nutrient that helps support our immune system!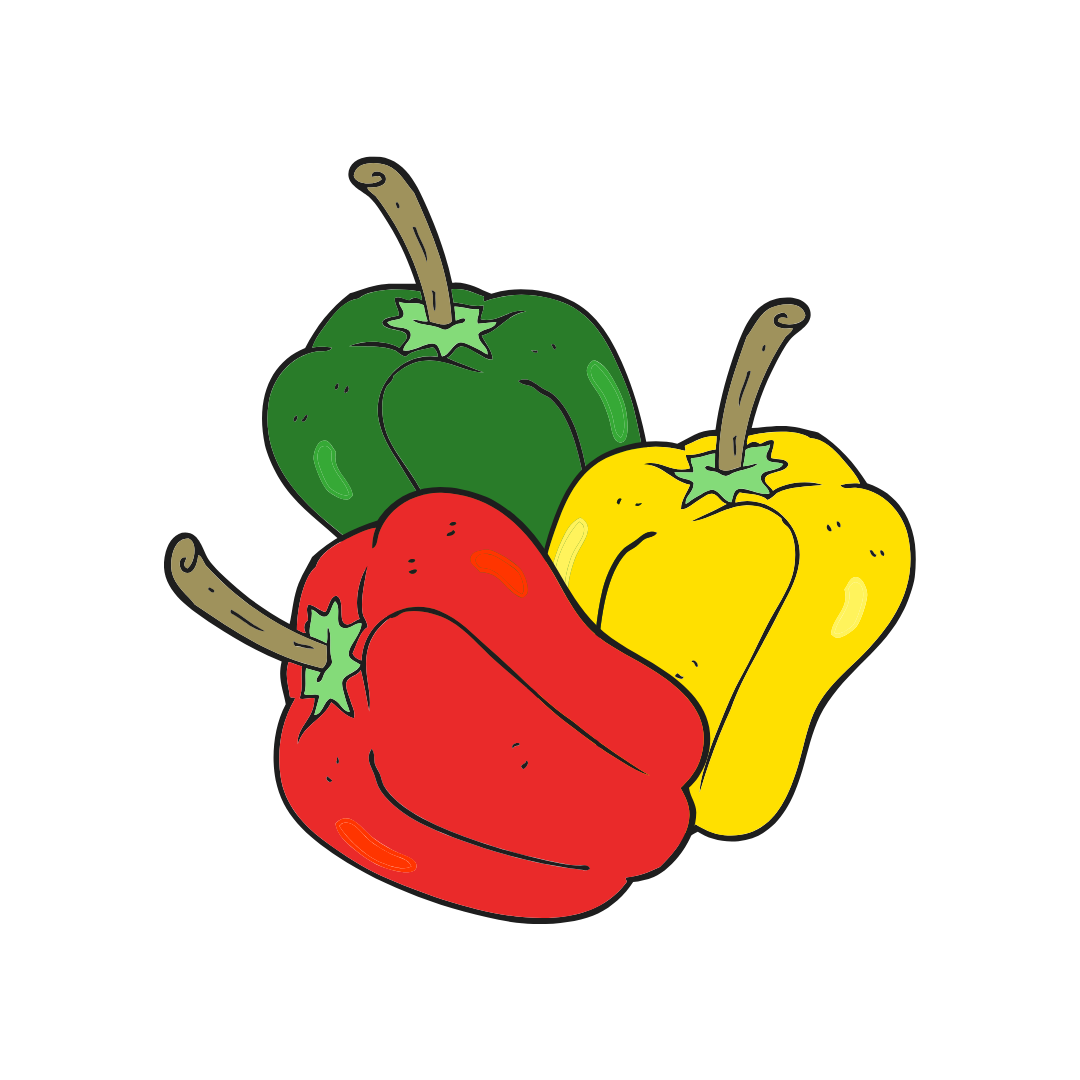 Iron
Iron is also found in bell peppers and helps to prevent anemia (a condition that decreases the bodies ability to transport oxygen throughout your blood)
Vitamin K
While also full of Vitamin C, broccoli contains Vitamin K, a nutrients that aids in producing proteins that support bone health and wound healing (more specifically blood clotting).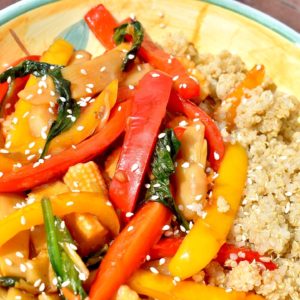 Vegetarian Stir-Fry Recipe
Pairs wells over quinoa and topped with tofu!
Ingredients
Stir-Fry Sauce
1

T.

Cornstarch

2

T.

Water

1/3

c.

Low-Sodium Soy Sauce

1

T.

Worcestershire Sauce

1

T.

Rice Vinegar

2

T.

Maple Syrup

1

tsp.

Liquid Smoke
Stir-Fry Veggies
2

T.

Olive Oil

2

whole

Bell Peppers

sliced

1

c.

Broccoli Slaw

16

oz. can

Baby Corn

drained

8

oz. can

Bamboo Shoots

drained

8

oz can

Water Chestnuts

drained

1

c.

Fresh Spinach
Instructions
Stir-Fry Sauce
Whisk together water and cornstarch in a small bowl and set aside

Place saucepan on stovetop over medium-high heat

Add all ingredients (except the cornstarch mixture) into the saucepan and stir until it begins to boil

Once it is boiling, add cornstarch mixture and whisk until sauce thickens, then set aside
Stir-Fry Veggies
Add olive oil to a saucepan over medium-high heat

Add bell peppers and heat for 5 minutes

Add the rest of the ingredients and stir until they have softened

Pour sauce over mixture and stir until combined
Video