TikTok, Dietitian Takeover...
Is TikTok the new platform for dietitians?
I was reluctant at first to hop on the TikTok trend, but when I got a new puppy to keep me busy during quarantine I couldn't help show him off. 
Appearing on the famous 'For You Page' on TikTok is what makes the app an innovative platform to use because you can reach people who don't even follow you.
I began to notice it was more than just dance videos or funny skits. There is a ton of variety- from sports, celebrities, recipes, do-it-yourself tutorials, hair and makeup tutorials, and…wait for it… dietitians!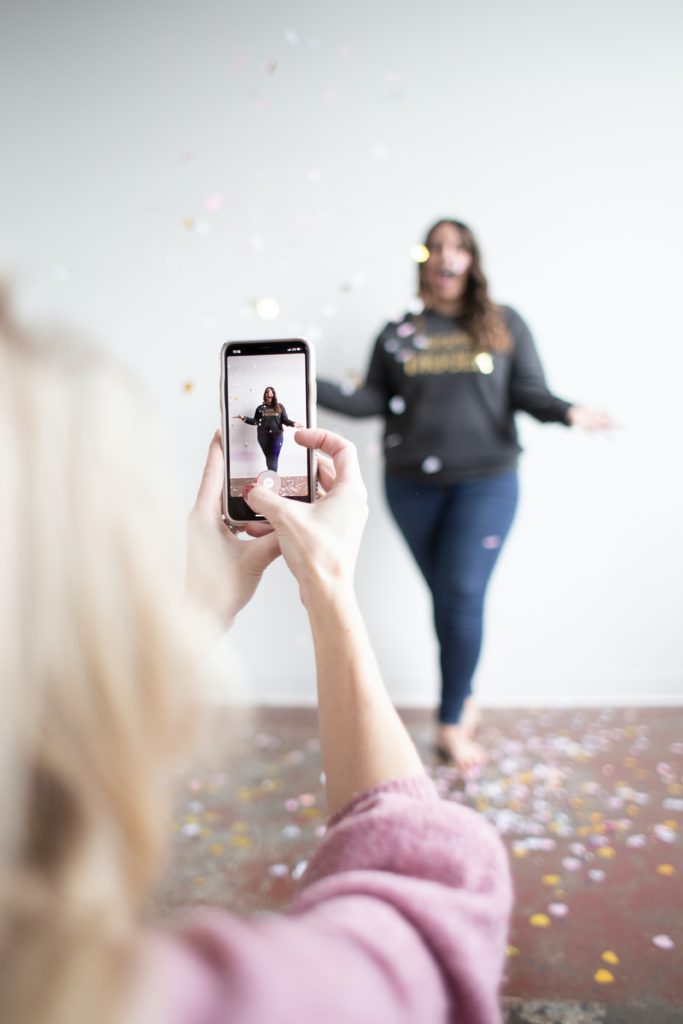 From recipes to quick nutrition tips these dietitians on TikTok are making the best of the platform.They spread science-backed information on how to live a balanced lifestyle, which the world needs now more than ever.
Like instagram or facebook platforms, we have to navigate around false information on TikTok, too. Trendy diets, body shaming, or diet culture is scattered on all social media platforms.
Dietitians are changing that. In 15 second videos they relay expert nutritional advice, recipes, exercise ideas, and honest information for their follower's feed.
For example, registered dietitian Steph Grasso (@stephgrassodietitian), made a TikTok highlighting how to build a balanced plate by using your hand to measure food groups. Deanna (@dietitian.deanna), made one highlighting her favorite quarantine snack ideas.
Here's how you can do the same:
Download the App- 
Start following dietitians and food accounts (one of my favorites is @myhealthydish) to get inspiration for your own videos. Pay attention to the songs being used, transitions, bright lighting, and even topics being covered. Here are more of my favorites to help you get started…
Dietitians to Follow:
Start Getting Creative-
It may feel overwhelming at first, but TikTok is relatively easy to use. Personally, I like creating recipe videos. However, since I usually want to just enjoy my food when I am done, I use Snapchat to a) filter the videos and b) save them so I can work on them later. When I have time I upload them into TikTok. 
Quick Tips-
Keep your videos short 
Grab the viewer's attention right away
Add a relevant text phrase to the start of your video
Post at the best times according to your time zone
Add relevant hashtags, such as the ones used on the 'Discover' page
Use popular sounds/music when you can
Incorporate fun transitions and effects 
But most importantly… don't worry about likes or views!
You are doing this to have fun, empower others, and spread the right information about nutrition, so even just one view means you reached someone!